---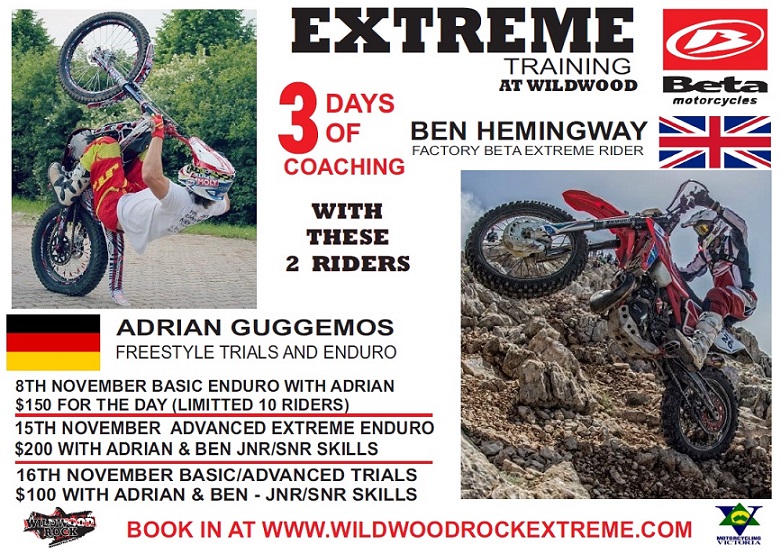 ---
CLUB DATES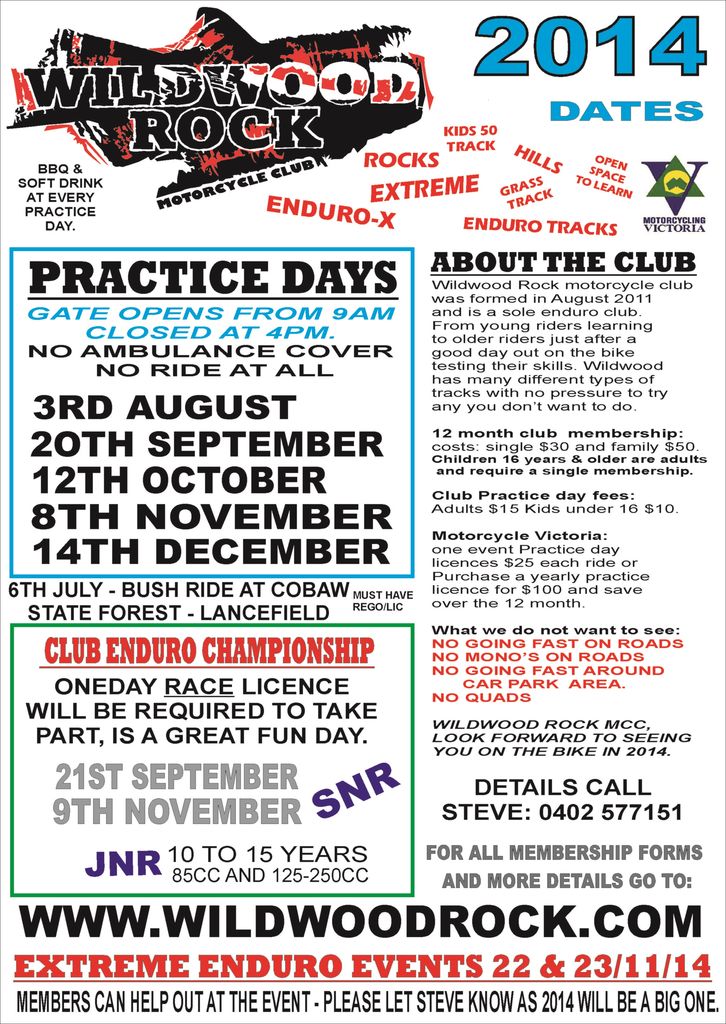 ---
ONLINE ENTRY FORMS FOR THE LAST CLUB ROUND CLICK HERE.
Entry for this round will be $44.00 - One day licence can be used for this club level round.
Dont be put off by the extreme side of the club, the tracks for club rounds are good for first time races.
The race format is going to be a 2 hour races over a 6 - 7km track.
For more details please click on the link above to see the Race Regs.
---
NEXT CLUB PRACTICE RIDE
SAT - 8th NOVEMBER 2014
9:00 GATES OPEN AND PACK UP AT 4PM
---
ENDURO LOOPS - EXTREME TRACK - GRASS TRACK - 50 TRACK
227 FEEHANS RD WILDWOOD
---
A $25 MV/Day Licence fee is Required for each rider.
If you are looking for a yearly Practice licence they are $100.
First time members welcome to join on the day.
So if you would like to come and have a look at what the Wildwood Rock Motorcycle Club has to offer then a practice day is a good time to join.
Yearly Fees - $30 FOR SINGLES & $50 FOR YOUR FAMILY.
Senior MEMBERS PAY $15 A RIDE AND Junior MEMBERS $10 + A MV DAY LICENCE REQUIRED $25 IF YOU DO NOT HOLD A MOTORCYCLE VICTORIA LICENCE.
GATES OPEN TO RIDE FROM 9AM AND CLOSE FROM 4PM.
TO RIDE YOU MUST JOIN THE CLUB
NO AMBULANCE COVER THEN NO RIDE
MEMBERSHIP CAN BE DONEON THE DAY
---
MEMBERS FROM MV CLUBS CAN RIDE AT WILDWOOD ON RIDE DAYS - $20 FEE PLUS MV LICENCE IS REQUIRED.
TWO WHEEL MOTORCYCLES ONLY!!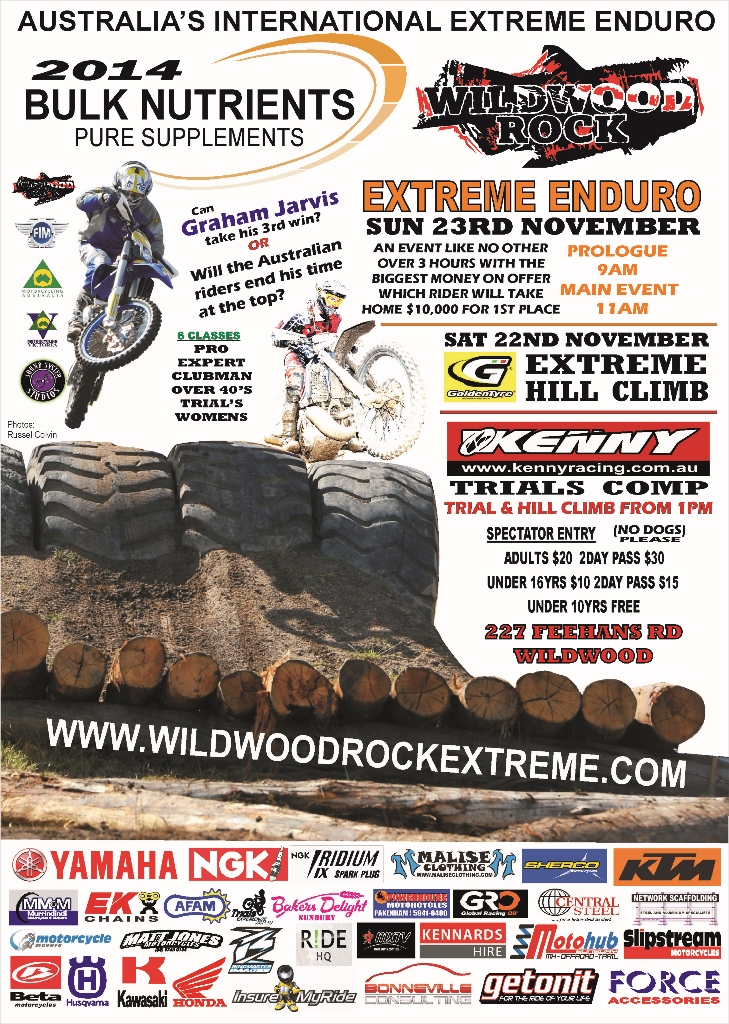 2014 GET A NEW EVENT WEB SITE CLICK POSTER

CLICK THE EVENT DETAILS LINK ABOVE TO ENTER.
---
---